2018 is coming to a close, and I'd like to say thank you on behalf of myself as well as Blitzkid for your continued dedication to the music we made in Blitzkid,  and continue to make independently of one another. Thank you to everyone who came out to see us at all of the Roving Midnight shows this year- from three month trips around the world to weekend one offs we appreciate you being there and keeping the energy of live music alive and well.  2019 has a lot in store when it comes to new Argyle Goolsby material.  Touring will be taking a bit of a back seat for the most part in 2019, as I finish writing the final touches for a new album that I plan to enter in the studio and begin recording around the fall. Nonetheless we will be out there playing select live dates across the year so be sure to track us on songkick or Bandsintown to get notifications on when and where those performances will be.   
I'm sure you've all seen a number of bands sharing their spotify yearly wrap these past weeks, and while I am still an avid spokesperson for connecting to music on a tangible hands on level (i.e. Vinyl, CDs) I understand that we live in a mobile and digitally connected society and that its more practical to listen to our favorite artists via digital platforms on our way to work, or at work, or while walking the hounds.  So I want to thank you guys again on behalf of myself as a solo artist and  for Blitzkid as well for the dedication and love you've shown us through the following numbers as reported to me via spotify for this year. You've clearly made it a point to incorporate us into your daily lives and the choice does not go unnoticed.   If you haven't already- please click the links below each following photo and once redirected to spotify (if you use the service) follow both myself and Blitzkid there.  Doing so, as well as listening to our music while youre one the move through the form of playlists or even one single stream aides us all as those incremental plays translate into the support independent artists such as ourselves rely on to make what we do possible in the day to day.   
I hope everyone had an awesome 2018, and are just as ready as I am to create something new in 2019.   LONG LIVE THE HORROR!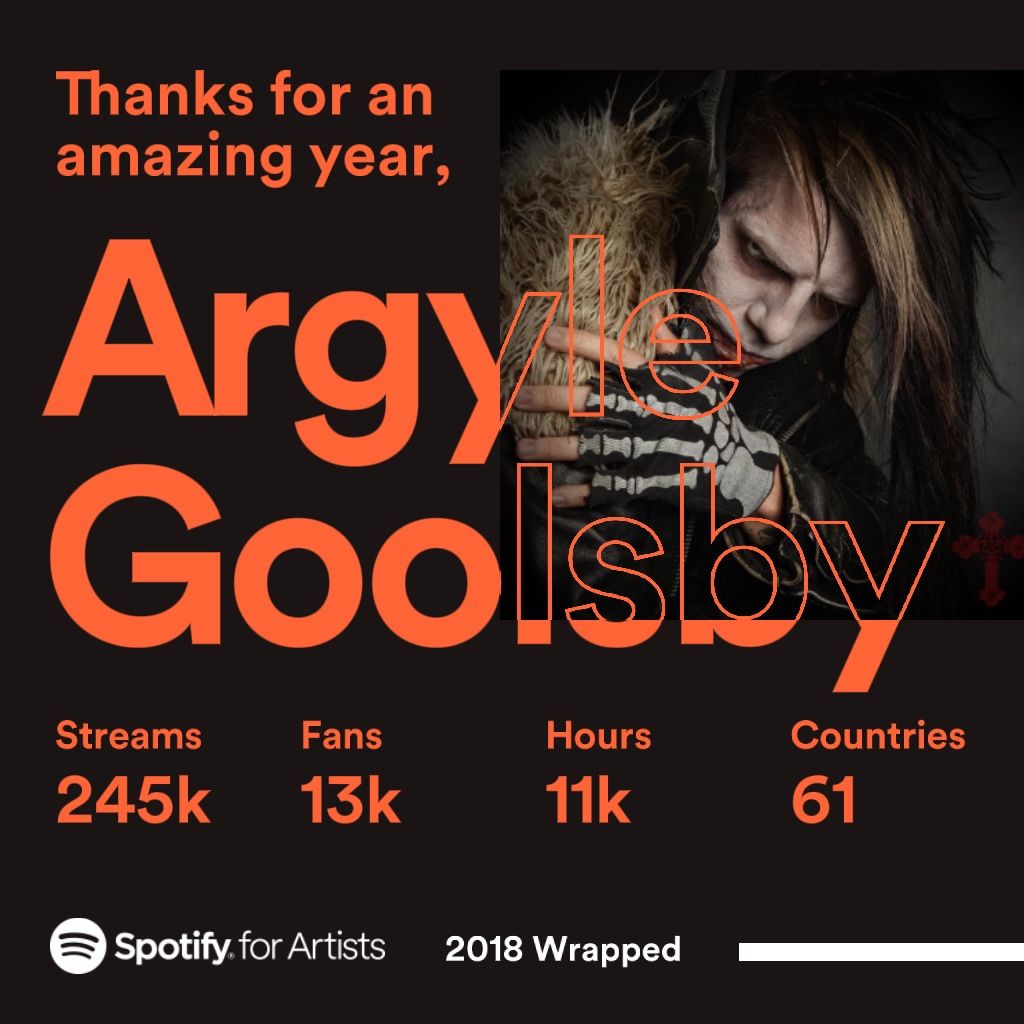 Click here to follow and stream ARGYLE GOOLSBY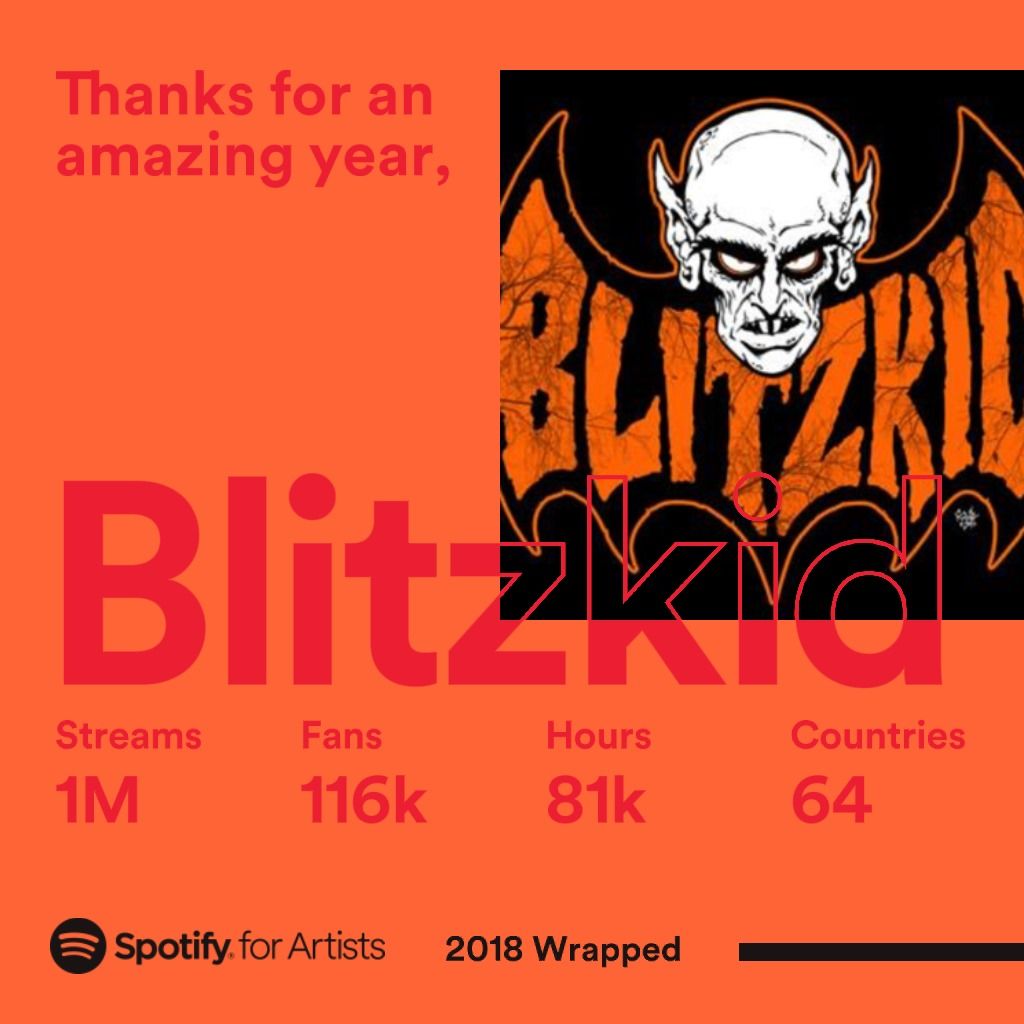 Follow and Stream BLITZKID here 
Argyle Goolsby