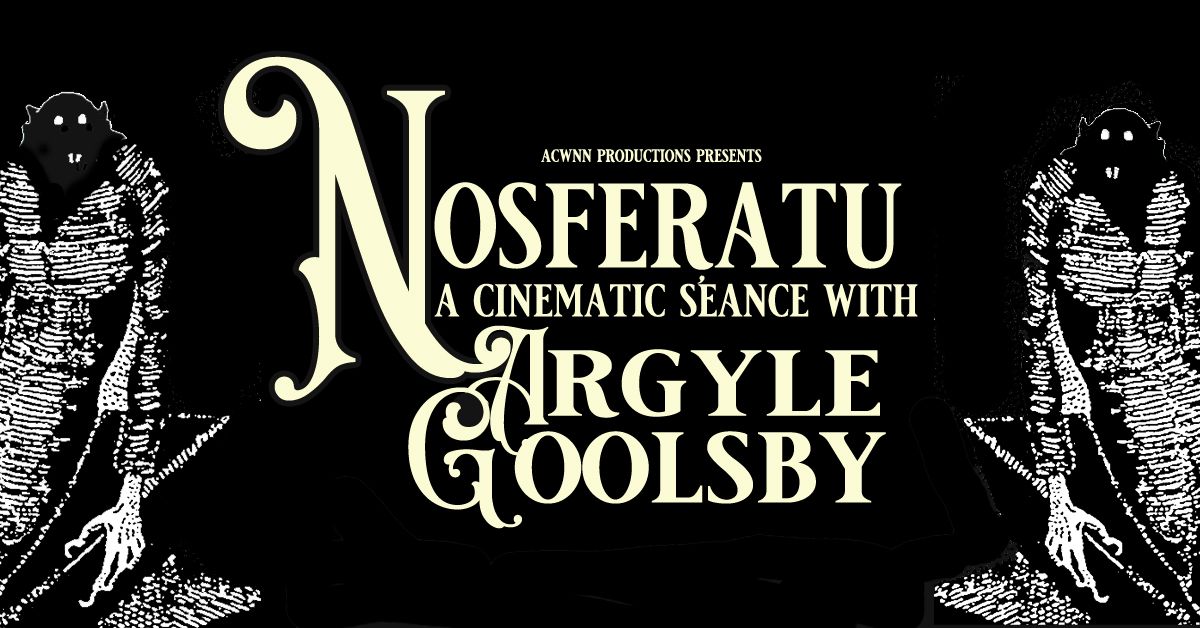 Join Argyle Goolsby and film historian Cortlandt Hull as 
they premiere "Nosferatu: A Cinematic Séance".  this upcoming Hallowe'en Night!  
This virtual screening of FW Murnau's seminal 1922 horror classic- (transferred directly from Hull's 16mm. Museum of Modern Art archive print) will be presented with a newly composed musical score and titlecard artwork by Argyle Goolsby.  Tickets go on sale HERE on 08/24/20 (3pm Eastern).  Screening will take place live at 7pm eastern 10/31/20, however links are good for 24 hours past that- so if you cant attend the live premiere you can access it anytime within 24 hours from its premiere. 
Immediately following the premiere, it will be released on DVD format which will also include a bonus audio CD of Goolsby's musical score via links provided directly after the screening.
Dont forget to check out Blitzkid's virtual Hallowe'en performance- "ALL HALLOW'S STRE'EM" happening later the same night (9pm eastern) via the same platform! Tickets for this event will be available the same time/same place as The Cinematic Seance tickets go live (8/24/20 - 3pm eastern).  
LONG LIVE THE HORROR!